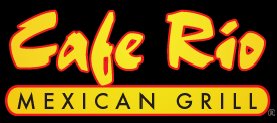 Clay works at the corporate office for Cafe Rio. The people there are the sweetest people in the world to Millie! She refers to Clay's co-workers as her "friends."
When we started the Keep Smiling Project we wanted to choose fundraisers where the entire family could be involved, and give our kids opportunities to be involved. One of Millie's favorite things to do is help me in the kitchen, so we thought this could be a great opportunity for her to have a little bake sale and Clay suggested she could sell the items at his work (since Millie has so many good friends there!) She picked what she wanted to make and helped make every single thing! We made caramel apples, pumpkin sugar cookies, and chocolate mint cookies. I wish I would have taken a picture of our kitchen the night before, with cute little Millie right in the middle of everything!
Thank you Cafe Rio! Your generous support earned $250.00 for the Keep Smiling Project and is going towards the trip we are sending a family on in November!